When Wei Yi reached back Shanghai after spending her Chinese new year in Singapore, we met up and arranged for a lunch meeting at El Willy Restaurant. It is located at some hidden place near Dong Hu Road. The restaurant is surrounded by a small garden beautified by small pots of plants and flowers and it gives a very "secluded" feeling which explains why it took us some time to find it.
I ordered a plate of sphatti with minced beef and the price is quite steep. It costs me 48RMB for that plate of sphatti and I have enjoyed the meal given the good ambiance of the place.
Besides the restaurant, a well-decorated garden with a Japanese board caught our attention. It is a small gift shop but i believe it is run by Japanese. The shop is filled with small little boxes. It shared the concept of Pandora Box in Singapore whereby they allow businesses to put their products for sales in the store. The name of the store is 牛心。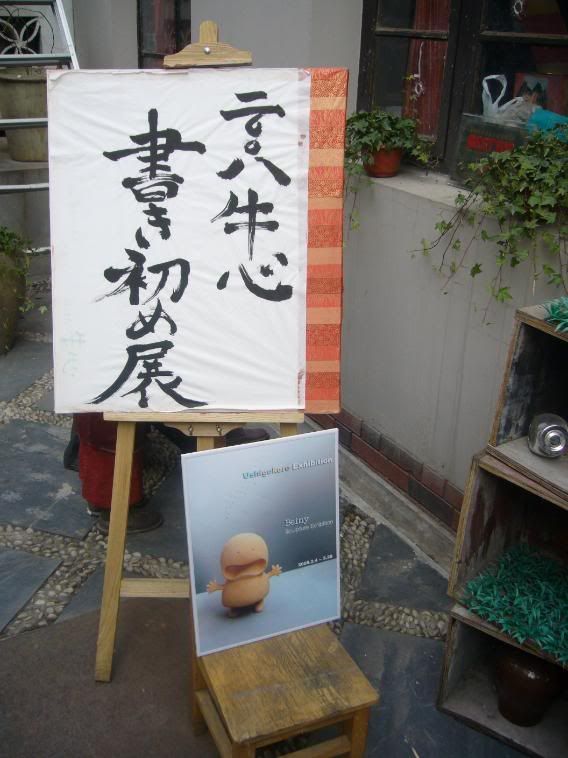 Wei Yi, like other women, was happily looking for her apparels and accessories in the store.
You can access my other China photos at this link.